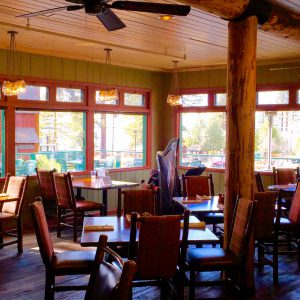 Executive Chef Boomer Acuña, of Zephyr Cove Restaurant, is moving on, and I'll miss him. He's off to a new job, and he's part of a legion of unique individuals who totally gets it–The harp is not boring.
No one actually told me, in so many words, that the harp is a yawn fest, but I can read facial expressions. When I approach most restaurants and hotels about performing regularly, I am often met with the same singular expression. It's a combined look of, "You want to do what?" and, "You've got to be kidding."
I perceive this reaction as innocent ignorance, for they've not heard or even seen a harp before. I think they imagine me as an angel of slumber, lulling their dining guests to sleep or sending their bored customers out the door.
At bridal fairs, the same thing happens. Some people don't know what the harp can do and look at me oddly when I ask if they'd be interested in hearing me play a tune for them. My assistants in my booth wait until the visitors safely walk on and then giggle, "They made that face again."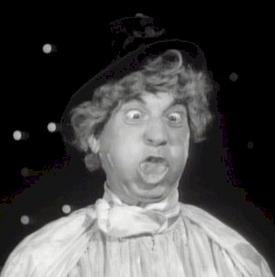 They didn't get it. But the brides who sat down and asked me to play songs like "A Thousand Years" by Christina Perri and Disney's "Once Upon a Dream" got it. Just go to my music lists page to see what I'm playing these days.
The harp is like a vertical piano–Think of all the songs that can be played on a piano, and you'll understand its capabilities. Don't try to think of "harp songs" that are native to the harp alone. Think of any songs, your favorite songs, played on the harp, and then you've got it, too.
Boomer got it. And so does the staff at Zephyr Cove Resort–George, Stephanie, Lindsey, Rodney, Chelsea, and everyone who took one listen to my renditions of their all-time favorites and became believers.
I remember the first night performing in the Zephyr Cove Restaurant, as the staff looked at me in surprise when I busted out Led Zeppelin's "Stairway to Heaven". Don't believe me? Watch my video for a few tidbits of what a Celtic harp can do. Definitely not boring.
And for what a big concert harp can do, check out the video below of my friend Destiny Muhammad, playing her rendition of "Moving Finger" by the late jazz harpist Dorothy Ashby. Definitely not boring, either. (Love ya, Destiny!)
So restaurant owners, brides, concert promoters–Give harpists a chance. We play a beautiful instrument that takes up less space than your average four-piece band. Your guests can easily talk above the harp without yelling at the person sitting next to them to be heard. Watching a performance on this unique instrument will fascinate your guests–Featuring a harpist is a show unto itself.
And thank you Boomer, and everyone at Zephyr Cove Restaurant, for inviting me to perform at your quaint log cabin restaurant at gorgeous Lake Tahoe. You discovered that harp music fills tables and makes dining guests happy, and they return again and again to hear more of their requests. Thanks for offering me the chance to prove that the harp is not boring.
Readers, kindly add your comments below and start the conversation. Share your experiences hearing harp music performed. Add the song titles that you'd love to hear on the harp. Tell us how the harp surprised you. And harpists, I'd love to hear from you, too.  (Visit my website for more good stuff, and join my email list. Keep in touch!)