A LOT has happened since the last blog article that appears here…. January of last year. Yikes! What happened???
Did I take a vacation from blog writing? Sort of. To encourage myself to write a bit more often, my future posts may be shorter (unless I get going on a meaty topic).
I also removed a few blog posts, too, because, they don't sound like the New Me.
But the real reason there are no recent posts is that the server that hosted my websites, blogs, and email was hacked and stolen for ransom. My webmaster said, "No way!"—He refused to pay the ransom to get the data back. Instead, he spent sleepless hours diligently putting back all the pieces, minus the lost blog posts. (Thank you, Rafael from VisionASP!)
I'm okay with the posts that were lost, because I'm ready to turn a corner on this blog. I'm ready to make this blog sound like the New Me. Who is that?
The New Me is thriving during this awful 2020 pandemic. My in-person wedding, restaurant, and black tie event performances in front of live audiences has gone the way of, well, 2019. I refunded deposits for countless brides and clients who had no choice but to cancel their plans this year. I pulled up my big girl pants, applied for financial assistance, and I moved forward with a smile on my face.
On this day of Thanksgiving here in the U.S., I'm not wasting time mourning the past. The events of life are like a pendulum, swinging back and forth. There will be a time when in-person concerts will return, though they may take on a different, yet-to-be-determined form.
In the meantime, I'm so grateful that I have the support of people like you, who wondered what happened to me when my website and blogs disappeared, and you couldn't contact me because my email wasn't sending and receiving consistently.
I am happy and well during this unprecedented time. My prayers go out to everyone who is struggling to regain their health, lost jobs and income, and are grieving over the loss of loved ones.
What have I been up to? Yes, I am still playing the harp!!! Yes, I am still teaching the harp!!! I'm just using a different format to bring it all to you—I'm offering virtual services!
My public performances are virtual

! Go to my Crowdcast Channel to buy a ticket to a livestreamed mini-concert, or subscribe at my Patreon Channel to watch any and all livestreams for free with your membership. My Patreon members get other goodies, too, like harp music downloads, recipes, meditation instructions, along with special gifts in the mail.
My private performances can be virtual, too! You select the program of music I'll play, the length of the show, and your own mini-concert can be streamed to only you and your friends, or it can be videotaped for a future date.
My harp lessons are virtual! Have a harp, a reliable internet connection, and a functioning webcam? Then you can take harp lessons from wherever you live in the world! Don't have a harp, but you've always wanted to learn to play? I'm happy to help you find your very own harp of your dreams to buy, and you can rent a harp from me if you live nearby!
My wedding music services are both in-person and virtual! Get live harp music for your proposal, elopement, tiny wedding, micro wedding, mini-wedding, and pop-up wedding, commitment ceremony, or however you are defining your occasion. Online or in-person, I'm sill playing at weddings, and have been for over 30 years (Yes, the harp is great at social distancing)
I'm even working on a new album release with flutist David Blonski! (We social distance in the recording studio, too) Listen to our last album, and support us with your generous donations to help us with recording and post-production.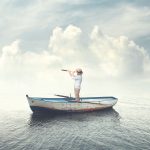 Now that this blog has returned from the land of the lost, please interject some newness of your own. Say "hello" below. Introduce yourself. Offer your novel ideas for performing during this pandemic. What kinds of livestreamed performances would you like to see? What other kinds of virtual services would you like me to provide? Let's reconnect, because I've missed you.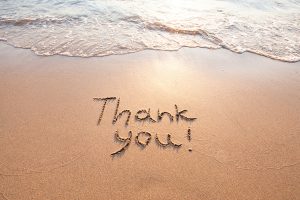 I appreciate you, and I hope you are happy and well, too! Happy Thanksgiving!