I wish I had a dollar for every time someone said to me, "I've always wanted to learn to play the harp!" I get asked this all the time when I'm performing. My response is, "You can! You can take up the harp right now."
The typical reaction is a shake of the head and a shy, "I'm too old for that," or "It looks way too hard to play," or "I'm tone deaf." But a rare person will say, "Great! Do you teach lessons? How can I get in touch with you?" It's these rare people who are daydream believers.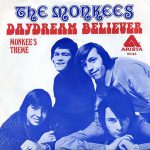 When I first relocated to Northern California, I thought it would be a good idea to join the local Chamber of Commerce. They held a women's networking luncheon, and I relished the opportunity to get the word out about my availability to perform for special events and weddings.
I expected to be welcomed into the arms of my new community, but one woman tried to rain on my parade. She contorted her face and said, "Well, you'll never make any money doing that." I vowed I would prove her wrong. You see, I'm a daydream believer, too.
While rehearsing in preparation for a recording session, one of my ensemble musicians stated flatly, "You don't have any chance of a Grammy® nod." I viewed his statement as a challenge. I promised myself I'd get there someday, somehow. I later played on a track for an album that won a Grammy® Award for Best New Age Album, "Winds of Samsara". I didn't give up my dream.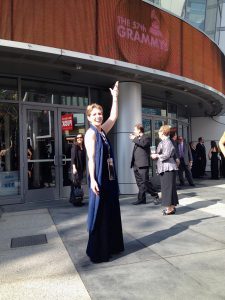 Transforming dreams into reality–I think that's what life's all about, because we only go around once. Seeing that vision regularly, and not letting anyone poo-poo it, makes the dream happen. To make room for the dream to happen, I consciously decide to believe in it, I envision it regularly, and I don't allow anyone to talk me out of it.
The last part of the equation is the part that most people foul up. They are too quick to give up when naysayers scoff at their dreams. So they bottle them up and don't share them for fear of embarrassment.
But the key ingredient is to share dreams, because my true friends will encourage me and help me see them through. They'll come to my aid. They also believe that anything is possible. They are daydream believers, as well.
I always have a dream in my pocket, ready to share. Would you like to read about one of my current dreams? Okay, here goes, but the deal is that you must also share your dreams below in the comment section. Maybe the little growing community that is reading this blog can even help you to make your dreams come true!
Here it is: I want to play in a TV talk show band. Are you laughing? Then you aren't a believer.
This has actually been done before, in the short-lived talk show comedy farce, Primetime Glick, which ran from 2001 to 2003. Martin Short played the buffoon host, Jiminy Glick. Michael McKean, who in real life is an accomplished guitarist, played Adrien Van Voorhees, Jiminy's sidekick, a harpist and bandleader sporting a fake orange tan.
Did Michael McKean actually play the harp? No, but he sure made it look like he did. In an interview he said, "The harp is insanely hard." (I disagree, but he is entitled to his opinion.)
Check out that harpist bandleader in this opening monologue from a vintage episode of Primetime Glick!
No, I don't want to be a harpist bandleader. But I do want to sit in with the band, be a member of a troupe that provides cool music for commercial breaks and backup for guest vocalists.
Give me a chord chart, I can read it. Give me a genre–rock, pop, classical, you name it–and I'll jump in.
Can I play on TV? Sure. I'm happy doing silly stunts. Here's a sample for you: Live elevator music!
How can I transform my newest dream into reality? I haven't the faintest idea how it will happen. But then, I didn't know how I'd get to the Grammys, and that happened.
I've tweeted to established talk show hosts, with no response (their "people" no doubt intercepted and deleted my requests, labeling them as insane). Perhaps, dear readers, you have connections. Do you have friends in the daytime or evening talk show biz seeking an extra musical touch?
Remember, I'm totally serious here.
Now it's your turn. Include your dream below. I'll take it to heart, and maybe our community of readers will wave their magic wands and make your dreams come true, too. Thank you for taking part in this conversation. (Visit my website for more good stuff, and join my email list. Keep in touch!)