I can't believe that I've taken an entire year to write in this blog after my crazy promise of last year…
No, my website and blog wasn't ransomed and stolen, as it was last year. I just didn't write. I promise to add a bit here and there, and make this more of a running conversation with you. How else to bring life back into this blog and make it fun to read? What would make you want to dive into the comments section?
After all, this is supposed to be a web-log. A journal of sorts. Here goes:
• Here's what I'm eating: Today's lunch tofu in curried pumpkin sauce. Yes, I am a vegetarian (And it's too bad if you don't like tofu. I'll eat your serving)
• Here's what I'm reading: "Breath" by James Nestor (non-fiction about how we breathe can save our lives and help us live longer)
• Here's what I'm playing: Practicing for my livestream tonight, my "Thank-You Harp Mini-Concert", my personal thank-you to all firefighters, police protection people, health pros, and first responders who helped save me, my home, and my community of South Lake Tahoe from the devastating Caldor fire here in Northern California.
I evacuated for 3 weeks from the Caldor fire, and I'm still suffering from what I call the "Bambi Complex", a strange form of PTSD where a hot day with winds, packing and unpacking for vacation, and the hum of a helicopter will cause me to panic. I'm sure it will dissipate as time goes on and the memory of loading up a U-Haul truck with harps, business equipment, and prized possessions under an orange night sky will fade into memory.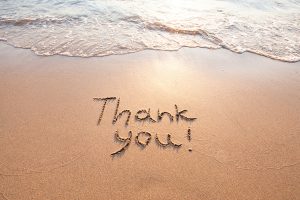 Please attend my special mini-concert tonight at https://www.crowdcast.io/e/thank-you-harp-mini, FREE for those wonderful first responders who comment below with a request for the coupon code (I'll send it off to them). And free for my generous patrons at Patreon.com. You can become a patron, too, for just $5 per month and see all my livestreams for free. Join at https://patreon.com/harpistanneroos
Believe it or not, that's it for today's little blog post. Just tell me what you'd like me to include the next time I write a bit of something here. Ask a question. Get me back on track…Start a conversation below. Let's have some fun with this! By the way, the comment section closes in one week to prevent spammy junk.
And now, a little break–A video of juvenile elephant seals playing in the surf from my recent vacation to the Central Coast of California (where I discovered my "Bambi Complex" for packing and unpacking):