I am working on a brand new, full-length album! This music has been a long time coming. I am working with the talents of flutist David Blonski and Grammy® Award Winning recording engineer Michael Eardley. As we head into 2022, this album will be in its third year of production.
Why is it taking so long? We could have rushed to meet self-imposed deadlines, but that would amount to sacrificing quality. The lag in production was certainly beyond our control—We paused during pandemic lockdowns and restrictions, during weeks of evacuation from the wildfire that threatened Tahoe, and we're on hold again as we dig out of one of the biggest snowfalls on record here in the Sierra Mountain Range.
Finally, we're ready to air a few tracks as a preview of things to come! All recording is completed, and we are now moving on to editing and mastering before tracks are ready to be sold commercially online and pressed into CDs.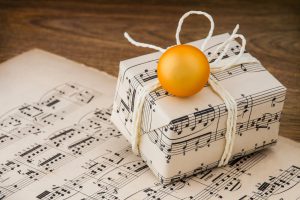 You are invited to preview an unmixed track from this upcoming album. The track is called "A Winter's Dance" and it echoes the feel my new album. The sound levels need to be tweaked, so the flute may be louder in some places than others, and vice versa. But I'd love your early opinion of it, as David, Michael, and I progress along and edit the remaining tracks.
Become a Patreon subscriber at https://Patreon.com/harpistanneroos to download the track and then answer a few questions about it. It only costs $5 to join, and with your membership, you'll have a free pass to all of my online concerts streamed at Crowdcast at https://Crowdcast.io/harpistanneroos
Please join as a Patron , download "A Winter's Dance", and let me know if you like what you hear, Join in the fun during the interactive livestreamed mini-concerts and meet other lovers of Celtic harp music in the chat room. It's a blast!
Wishing you a wonderful 2022 filled with the warmth of good music, loved ones, and joyous times!
Love,
Anne 🙂