I marvel at the life of Richard A. Overton, who lived to 112 years of age. His recipe for a long life was that he just did whatever made him feel good. Twelve cigars per day and maybe more (but he didn't inhale), four cups of coffee each morning with a shot of whiskey (to keep the joints limber), and ice cream every night (because it made him happy)—It all seemed to work for him. He was the last living World War II veteran, the oldest living man in the U.S., who just passed away on December 27th.
His secret wasn't necessarily his cigar, coffee, whiskey, and ice cream habits. It was that these habits made him happy. A sense of humor helped, too. When a reporter asked Overton to divulge his secret to a long life, he responded, "Don't die."
Others who lived beyond their 100th birthdays avoided the grim reaper by making a habit of being content. Their secrets to living long, happy lives are not dependent upon the traditional conventions of eating healthy and regular exercise.
Take Jessie Gallan, who died at 109 as Scotland's oldest living woman: She believed in staying away from men and enjoyed a daily bowl of porridge. Leandra Becerra Lumbreras, who lived to 127 years of age in Mexico, also credited her long life to never tying the knot. Both ladies believed men were way too much trouble.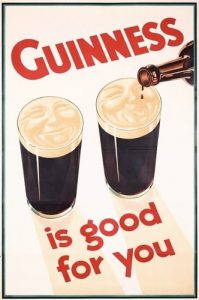 Other centenarians credited their choice of daily food intake as the key. Two pieces of dark chocolate followed by a nap every day worked for Eunice Modlin, a 102-year-old in Indiana. And then there's Doris Olive Netting's daily pint of Guinness, which she has downed for the past 70 years (maybe there is some truth to those old Guinness ads). And Doris, by the way, also had enough of men and divorced her husband early on. (I don't know whether her Gunness habit started before or after that episode)
Bacon lovers, rejoice: Ruth Benjamin of Marshall, Illinois credits her 109 years to her love of bacon. Do you believe in throwing caution to the wind and ignoring the threats of salmonella? Emma Morano, of Verchelli, Italy, lived to the ripe age of 117 by eating three eggs per day, two of which were raw, for the last 90 years of her life.
Science proves that there are at least 58 ways to live longer. Statistically, snacking on nuts and berries while taking plenty of walks is proven to lengthen many lives, but do these activities actually make you happy??? Will they definitely add years to your life?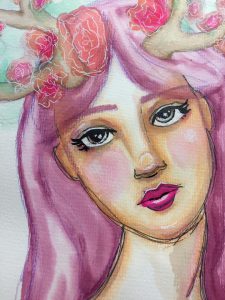 What do all of these centenarians have in common? They're not online, and they made a habit doing whatever felt good to them, plain and simple. Maybe the attitude trumps the regimen. Perhaps diving into just one soul-pleasing, non-digital activity per day is the only requirement.
My friend and colleague, Shel Moore is a gifted artist. Sure, by day, in her work life, she creates astounding graphic art for her own business and for her clients. But her talent (and her happiness) really shines when she logs off, pulls out the watercolors, and paints images of gorgeous ladies (I want to use her fanciful artwork in my next publications!). Shel obviously discovered the benefits of painting.
You've probably guessed my recipe for happiness—It's playing the harp. Whether in front of an audience, in the recording studio, or playing for no one but myself, the lifelong practice of learning and playing music feels good to me. I love the fact that playing requires complete focus–Ignoring the phone, computer, and any other interruptions. And, as it turns out, it's good for the brain, too:
Could it be that one-pointed focus is another essential element for this happiness elixir? After all, research shows that the focus required for playing an instrument rewards the musician with both physical and emotional health benefits.
What's your elixir for happiness? What are you banking on as the recipe for your long life? I'm curious to know how often you do this activity, why it makes you happy, and of course, whether it helps you unplug from your workday and all those pesky digital devices.
Comment with your main secret to long life below, and as a thank you, I will send you one of my albums as a download of your choice. But here are the rules: Please, keep your comments clean (this is, after all, a G-rated website). And include an original idea, not something already mentioned in this article. (If you can't think of anything to add but still want a CD or album download, sample and order them online at Amazon, iTunes, CDBaby, or Facebook, or call 530-541-2575 to use VISA, MC, or PayPal to get them custom-autographed just for you.)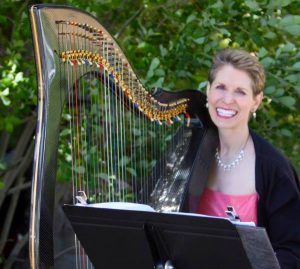 Are you still seeking your own personal elixir for long life and happiness? Learn to play the harp! It's fun and easier than you think…And you don't need any prior music experience. Learn more about taking harp lessons from me–No matter where you live in the world!  Send a quick text message for more info, including rates.
Happy New Year!!!