Gioachino Rossini composed music at the blink of an eye. He boasted that he wrote "The Barber of Seville", one of the greatest comic operas ever, in only 13 days. He wrote the overture to "The Thieving Magpie" the same day it opened on stage. What was his secret to lightning-fast creativity?
Even if you never heard of Rossini, you've heard his music—His William Tell Overture, the soundtrack to anyone who is perpetually running late.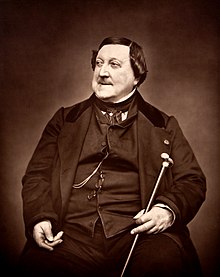 It shows up in commercials, movies, and cartoons, but perhaps is best known at the theme to the Lone Ranger. Rossini would be a mega-billionaire many times over from the accumulation of royalty payments, if he were still alive. He churned out an average of four operas per year, some taking him less than two weeks to complete.
Why am I so interested in Rossini? If you haven't noticed, I've been creatively stuck—all you need to do is look at the date of the last blog entry to see that. Though I'm busy performing, My creative juices hit a dry spell.
So, I'm turning to Rossini, plus a few other famous musicians, performers, and artists, to re-ignite that creative flame. Read through my list of seven keys to creativity below, and then add your ideas for creativity in the comment section for your chance to win one of my harp CDs or album downloads for FREE! (Scroll down to learn exactly how to snag one.)
Creativity revealed, by way of Rossini and a few other timeless celebrities:
1. Procrastinate. Well, that's pretty easy for me right now. I'm stuck, so blogging dropped down to the bottom of my to-do list…
Rossini was the king of procrastination. He often waited until the last minute to start writing commissioned works. As he said in an undated letter, "Nothing primes inspiration more than necessity, whether it be the presence of a copyist waiting for your work or the prodding of an impresario tearing his hair."
Even Beethoven, one of Rossini's contemporaries, lamented that "Rossini would have been a great composer if his teacher had spanked him enough."
The inspiration to create can magically come to fore when a deadline looms, even when that deadline is self-imposed. Sure, it makes everyone around you go nuts, but sometimes it just takes a little bit of laziness to make the creativity percolate up.
2. Do something else. Get away from the task at hand. Take a break.
The light of an idea will often come to me while I'm running errands, exercising, taking a shower, and chanting and meditating. A little scratch pad is right nearby for scribbling down sudden and fleeting thoughts (except for when I'm in the shower).
Gazing at the movement of ocean waves and beach surf, and watching  for shooting stars on a cloudless night, can also encourage ideas to pour into my mind. I don't need to be right there—Armchair traveling via online videos does the same trick.
I recently found this video of migrating monarch butterflies. Does it transport you into the creative zone?
Rossini was known to compose music while chatting with friends. I even read somewhere that he came up with great ideas while soaking in the tub. He enjoyed cooking up culinary masterpieces and indulging in them, too, by the size of his girth. Perhaps some of his operatic brainstorms originated in the kitchen?
John Rink, the professor of music performance studies at Cambridge University, concluded from his research study that musicians may be at their most creative apogee when they aren't playing their instruments or singing. Those side activities could include humming, tapping on a table, whistling, and air conducting. Who knows? Maybe Rossini hummed to himself while creating a delectable recipe.
3. Recycle past works. Reinventing the wheel isn't always necessary.
Frequently requested audience favorites get pretty dull to play when I don't look for new ways to spice them up by changing the tempo and dynamics, revamping the left hand accompaniment, or doing something else novel with it. (Lately, I experiment with abandoning typical arrangements for "Stairway to Heaven" , my most often-requested song).
Even while writing these blog posts, I could take an old idea and give it a different twist instead of coming up with a brand new topic every time. Would you welcome that, or would you get bored?
Rossini was a recycling genius. He freely plagiarized his own works. With last-minute deadlines looming, he probably found it easier to rescue old compositions instead of coming up with something brand new. Entire arias and overtures often appeared over and over again—His adoring fans didn't seem to mind.
I believe that re-purposing my favorite riffs (improvised bits that support a song) is a solid way to brand my style of playing. I want my audience to know that it's "me" when they hear me play "Stairway to Heaven", every time I play it, without playing it the same way each time. As an example of recycling music, listen to how the chords from Pachelbel's Canon can be fodder for new tunes:
4. Embrace your weirdness. Take the time to welcome superstitions and creature comforts to settle into the mindset of creativeness.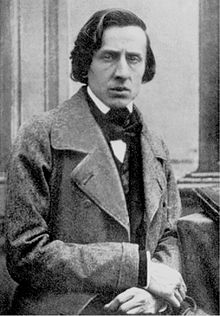 Am I superstitious when I perform for an audience? I need to be wearing lipstick and pretty shoes or I just don't feel that I'm ready–I think this qualifies as a "Yes!". When playing at home, I tune up the harp, even if it doesn't particularly need it, because tuning is a ready signal, a kind of focused meditation, for getting down to the business of working at the harp. And maybe it's a bit of wanting my practice to be right with the universe, too.
Supporting my weirdness gives me permission to play the way I want to play, not the way everyone else plays. I'm opening the door for something new and exciting to happen. Not being "normal" and playing what's expected means that I'm throwing caution to the wind to allow magic to happen.
I'm not certain that Rossini was particularly superstitious, but Chopin certainly qualifies. He was a weirdo, even by his contemporary's standards. For instance, he only played piano in the dark, whether in front of others or on his own. Was darkness the spark to his creativity, or was it an extension of his painful shyness? Ponder this as you listen to more weird facts about Chopin on the hilarious That Classical Podcast .
5. Make the world your studio. Take your instrument, your craft, to parts unknown. Gain inspiration from what happens around you.
Inspiration can come to me in  waves when I'm performing in unusual settings. Playing my harp next to a babbling stream, up in a tree house, and even on a tram that's gliding up to a mountaintop stirs my imagination:
Animals and nature influence many composers. You can easily hear birds singing in Vivaldi's Allegro from Spring. Some composers are even influenced by their pets: Domenico Scarlatti claimed that his cat invented the melody for his "Cat Fugue" by walking across the keys of his piano.
6. Release the constraints of time. Play at your favorite times of the day to invite creativity to flow.
John Cleese, of Monty Python fame, identifies five factors for making room for more creativity in our lives. He's all about allowing for enough time to come up with something original. The creative process of the Monty Python comedy troupe was strictly 9-5, ensuring that they stuck to their deadlines by honoring the amount of time they had for each other.
I'm your typical night-owl musician. The magic almost always happens for me in the wee hours of the morning. I play until I'm exhausted, then upon waking up the next morning, the music is solidified. I'm convinced my ideas and polished performances ripen while I sleep.
7. Don't take yourself so seriously. Your silly mess might be another person's treasure.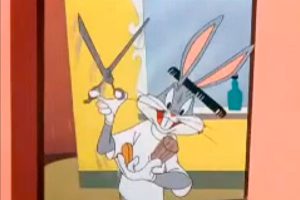 Rossini was famous for his good-natured sense of humor that endeared him to many other composers of his day, including Liszt, Chopin, and Paganini. Even Richard Wagner, the sort who only wrote the most serious of compositions, was bowled over by Rossini's comic operas. Beethoven once told Rossini to stick to comedy because anything else would "do violence to your nature." No wonder Rossini's most famous melodies ended up in Bugs Bunny cartoons .
My arrangements of traditional tunes often came to me as an outgrowth of trying odd things on the harp and having a laugh with fellow musicians. There's  always something to make me smile—Like flutist Char Berta's bunny slippers that she wore to mute the sound of her constantly tapping foot during recording sessions for "A Light in the Forest", recording engineer Michael Eardley's blissful conducting behind the studio glass, and David Blonski's house walls filled with nesting squirrels that scrambled about during our rehearsals. These moments cut the tension and let me relax into a smooth, creative performance.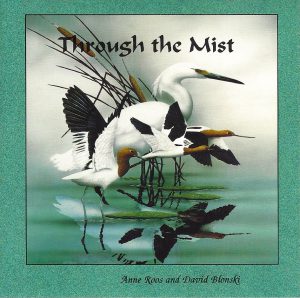 Now it's your turn to switch on your creative juices. I'm starting work on a holiday album with my good friend, flutist David Blonski. We collaborated together on my very first album venture, "Through the Mist" . Now we're looking for holiday music that is in public domain (no one owns the copyright) as candidates for improvisation on our new album. We're using our creative juices to determine the best tunes to string together for our instrumental improvisations of flute and harp duets. It's the beautifully uncommon and unusual that we're considering for our arrangements.
List one usable holiday tune that is in public domain in the comment section below, and include your creative process that helped you come come up with the suggestion. Then, your choice of a free CD or album download of my harp music is yours!
The comment section closes in two weeks, so bust a move and get it done. (Remember, deadlines are a part of creativity, according to Rossini.) And please no overused popular tunes , like Jingle Bells and Silent Night.
David and I thank you for revving up your creativity for us!
Besides suggesting titles for our upcoming album, you are also invited to contribute in a bigger way, by offering secure donation towards the success of this recording. We appreciate your generosity.
(Feeling uncreative, but still want to get a CD? Sample and order them online, at Amazon, iTunes, CDBaby, or Facebook, or call 530-541-2575 to use VISA, MC, PayPal to buy autographed copies.)