So many assume that my favorite thing to do is to listen to harp music. Are you kidding? 
I love playing the harp, and the instrument is part of me. But I don't crave attending harp performances, collecting harp recordings, and listening to harp music on the radio or Pandora. I've played the harp for over 30 years. Why would I want to listen to it in my spare time?
I enjoy listening to all types of music, from classical selections to top 40 rock. But to guarantee a smile on my face, I turn to reggae. I was completely unfamiliar with this genre of music until one day, when I was exposed to it in the strangest way.
Here's the story: For a wedding performance many years ago, the groom insisted that I accompany his best friend on the hymn "Ave Maria". "Kevin's an experienced church vocalist," the groom promised me.
"Does he read music? Is he comfortable singing with an accompanist?" I asked.
"Oh yes!!!"
I spoke with the "fabulous Kevin" and advised him of the key that my arrangement was in, thinking this key was surely too high for his voice. Kevin assured me that he could sing in any key. I should have taken this response as a red flag–Who can sing in every key?
I insisted on a rehearsal, and Kevin was only available to meet with me in the church just prior to when guests were escorted in for seating. As it turned out, Kevin lied to me–He couldn't read music. He could not keep any rhythm and sang out of tune.
Kevin was like some kind of male version of Florence Foster Jenkins (only to  her credit, she could keep to the rhythm). The only way I could accompany him was to play one glissando after another, you know, running my fingers up and down the harp strings.
The groom stuck his head in during this pre-ceremony run-through, and I asked him how it sounded, thinking that surely he'd realize that his best friend sang out-of-tune. Nope. The groom loved it and was tickled by what he heard!
The ceremony came and went as I played for a vocalist who seemed utterly unaware that anyone was trying to accompany him.
Driving home after that unusual rendition of a vocal/harp duet of "Ave Maria", I turned on the radio. And what instantly serenades me through my car speakers? A reggae version of "Ave Maria"! What perfect timing! I laughed so hard that I nearly had to pull over. That song lightened my heart. What I took as a seriously befuddled performance of a traditional sacred hymn transformed into a memory of my effort to support someone's performance for their best friend. Referring to that performance now makes me laugh.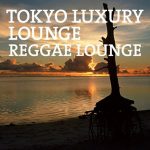 I've not heard that particular version of "Ave Maria" again, but it turned me on to reggae music in a big way. For a sample of another version of a reggae treatment of this hymn, check out this version on the Tokyo Luxury Lounge album.
Reggae music makes me yearn to play in a reggae band. Wouldn't that be cool? I actually do play a bit of reggae on the harp, but it's not often requested (I think most of my clients and audience members think it can't be done on the harp!)
What music lists your spirits? Get the conversation going and safe below. I play a vast array of music at my Friday performances inside a local hotel lobby (and sometimes it's even reggae music).
Guess the hotel lobby where I play, and a FREE CD of your choice is yours! Hint: The lobby is pictured below.