Star Wars Day, May 4th, is popular for weddings—What a blessing to tie the knot on "May the Fourth Be With You Day". To avoid the dark side of The Force, how can plans be solidified in advance?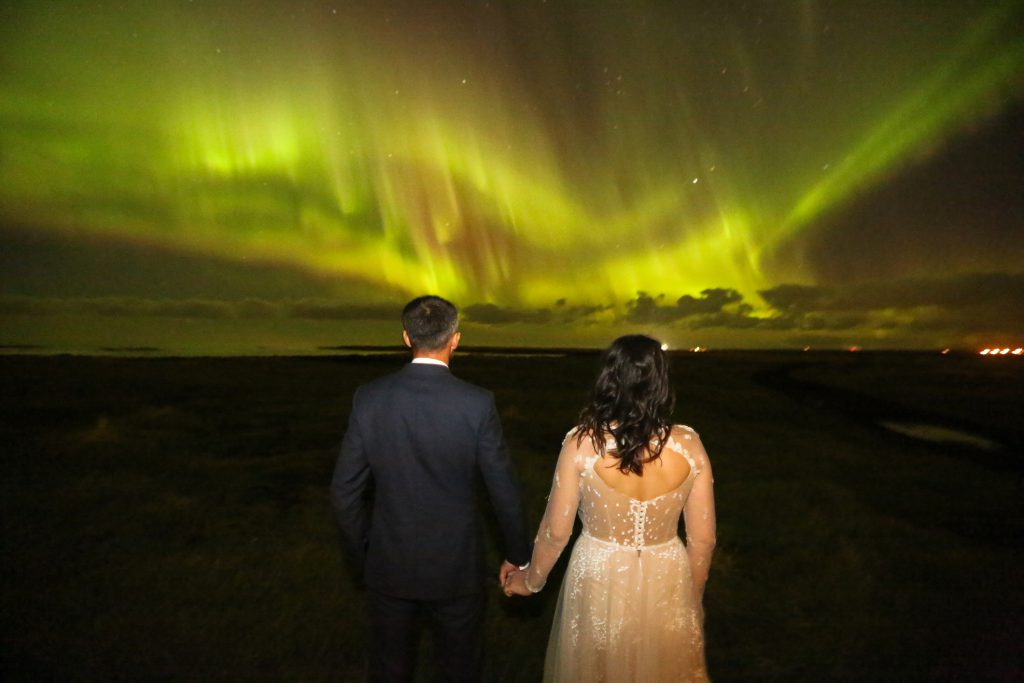 I am completely booked out to perform at weddings on that magical date. Yet I continue to get calls from excited couples eager to hire me to play on May 4th, even though, as I write this article, we are less than 2 weeks away.
Same thing is happening for Memorial Day Weekend, the big three-day holiday extravaganza that marks the beginning of summer here at gorgeous Lake Tahoe. I am booked out, though I received an inquiry only one week ago to play for over 300 guests—a big wedding—that very weekend.
What's going on? Why wait for the last minute to hire me?
If the reason is procrastination, I get it. I really get it. After all, I promised myself to bang out an article once per month for this blog. By the way I've been going, I'm lucky if I can announce a new article once every other month. I am particularly slow this go around (Did you miss me?)
What are my excuses? Nothing came to mind to stir my imagination enough to write. Plus, I get busy performing, winter depresses me when I'm not performing, and I could come up with other excuses…
Procrastination takes on many colors. I know my reasons for delaying action. What are yours? I'm particularly curious to know why couples wait until just weeks before their wedding day, one of the most important days in their lives, to call me and say, "I've always wanted harp at my wedding, and I want to hire you." The idea that I may not be available isn't part of the question.
Here's my theory: A bigger force is at work that transforms us into deer frozen in the crosshair beams of oncoming headlights. Do we put off making decisions when there are too many details to juggle? Is the task too overwhelming, and we don't know where to start? Do we hate the finality of committing to a decision, concerned that we might regret it? Or do we leave a task to the last minute as our secret strategy to wiggle out of it and get others to do it for us?
I've been there. Snow dumps here in Tahoe, and this last winter was particularly long. When this happens, I think my biological clock gets stuck, and I feel like I'm swimming through mud to get anything done.
For me, the cure is envisioning what it looks like to be done. I imagine how good it will feel when I reach my goal and finish my task. If can see that pot of gold at the end of the rainbow, I can get to work. So, just getting started does it for me, and then there's no turning back to reach my own self-imposed deadlines, and the deadline expectations of others.
Back to wedding planning and procrastination, the seed that germinated this article….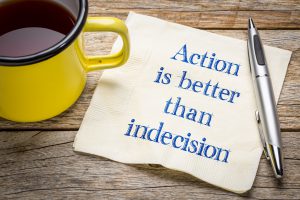 Face the reality that for wedding planning, the consequences of procrastination are that your first choice will be gone by the time you get around to reaching out and making a decision. Your second choice will be gone, too. Or you may have no choices left at all. I wonder why the couples that call me within weeks of their wedding days often seem surprised that I'm not available for their big, once-in-a-lifetime productions. (FYI, I fully expect couples that are eloping or planning small, intimate ceremonies to make last-minute plans—I am usually available for short performances with little notice. Read more about my wedding performance FAQs.)
Is it karma that many couples now experience procrastination from their guests? They can't get them to RSVP! Brides, grooms, and family members spend weeks leading up to wedding days tracking down guests by phone, text, and email to find out if they plan to attend. Without a final guest count, how do they know how much food and drink to order?
Is this procrastination at work? The RSVP cards below demonstrate the strategies couples are choosing to get their guests to take notice and respond. Want to see more examples? You'll find more on Pinterest. I think some recipients might take offense, so I don't know whether such tactics really work to get RSVPs returned.
You can't correct someone else's procrastination–Be as creative as you like with your RSVP cards, but you can't force anyone to respond.
We can, however, correct our own behaviors and whittle away at our own procrastination. Here are some procrastination cures you've probably heard. Do they actually work?

When there are too many details and you don't know where or how to start, prioritize and complete one detail at a time
Make a massive to-do list, create a flow chart, set calendar reminders, upload focus apps, or set other visual reminders to get going on your commitments
Calendar each step, and then put a big satisfying "X" through the step when it is done
Ask for help when you don't know how to complete a detail
Trust the entire task to someone else, and let them handle it in their own way.
All of these ideas seem difficult to me. How do I create an order of steps to complete, and am I placing those steps in the correct order? Devising to-do lists and calendaring seems to take time away from actually working on the task (another form of procrastination). Asking someone else to help or dropping the entire task into someone else's lap seems to admit defeat.
I searched the internet for procrastination cures. There are no definitive instructions. Eliminating procrastination appears to be more of an art than a science. Here's what I found–Do any of these seem plausible to you?
Download detailed flowcharts, like this one. This is so complicated that I resorted to procrastination while reading it! I never got through it.
Watch a YouTube video. All the videos I watched claimed to be the lasting cure. I began watching these videos and then said to myself, "I have better things to do". I procrastinated at watching

procrastination solution videos

!
Use reverse psychology.

Embrace procrastination

. Wait until the last minute to do something, because if you didn't need to start it in the first place, it can't be all that important. This tactic doesn't cure procrastination—It suggests that procrastination is good for you.
In high school, my BFF delayed doing homework assignments and opted instead to go shopping at the mall. She was absolutely comfortable with her procrastination, saying, "I'm not worried about my homework. It will always be there when I return. It's not going anywhere."
Decide to just do it. This is my chosen method. Like diving in to a cold swimming pool, it might be painful at first, but I eventually warm to the task at hand, enter the zone where I am totally immersed in the process, and then rise at the finish with the satisfaction that can check that task off my to-do list. This works for me, but it doesn't make the task any easier to start. Here's how to "just do it"
When you're planning a big wedding or shindig, try jumping into the "just do it" mode and see if it helps you make decisions more easily. The scary part is considering the massive task ahead, not the process of chipping away at it once you begin.
Don't look at the entire monumental task in front of you. Instead, only consider one little action that takes only 2 minutes to complete:

James Clear talks about his "2-Minute Rule" when he explains how to get motivated on the journey to accomplishment.
To put this rule into practice when I don't feel like starting a blog article, I sit at my desk, open up a new Word doc, and title it "Blog Article Ideas". That's all. I repeat this the next day, look at the page, then close it. "Well, that wasn't so bad," I say to myself. So the next time, I surf the web before opening the Word doc. That's all. I do this for another day, and then, wow, by the third or fourth day, I'm ready to insert some ideas into the doc and I'm transported into the zone, happily typing away and no longer dreading the monumental task at hand.
Focus for 2 minutes on one little piece. Only 2 minutes. Then a thought will kick in and you'll think, "This is silly. I can do more than this." Once this happens, witness your mind's rocket launch, and off you'll go, focused to get to the finish line.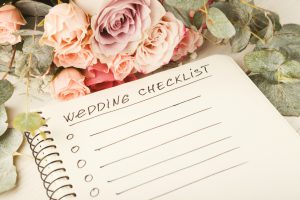 How about trying this process for wedding planning? Start with just one step that takes only 2 minutes to complete. Maybe that first 2-minute step is to title a Word doc or notepaper, "Questions to ask the harpist." That's all. Don't do anything else…Pick another 2-minute step tomorrow. Maybe you'll add one question on the page tomorrow. Or maybe you'll check your calendar to set a date/time reminder to call the musician. Take baby steps.
I love this strategy. Simple, no flow charts to figure out and no incantations to recite. I can certainly commit to starting the first 2 minutes of any seemingly insurmountable endeavor.
What about you? Do you use a similar cure for procrastination, or do you have another tried-and-true formula that works for you? Share your method AND your success story for a free download of one of my albums! But you must comment within the next two weeks. The comment section will close May 4th!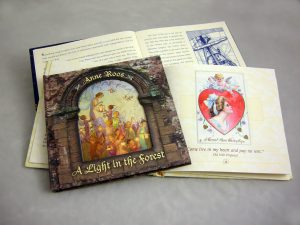 If you want an album download, but procrastination isn't an issue for you (really?), sample and order my music online at Amazon, iTunes, CDBaby, or Facebook, or call 530-541-2575 to use VISA, MC, or PayPal to get them custom-autographed just for you.)
Everyone who puts off hiring their wedding harpist, puts off sending in wedding RSVPs, puts off writing blog articles, puts off exercising, puts off cleaning the house, puts off making an appointment at the dentist, or puts off any other task wants to hear your ideas (Me, too!)
I am so glad I finished this article—I can now place a big "X" across this self-imposed assignment on my to-do list!