I am overwhelmed. I've got to get rolling on the livestreaming bandwagon, but I don't know where to start. Sure, I could just sit in front of my iPhone, press the red video record button, and upload a livestream to Facebook, Instagram, and YouTube, but there's a lot more to this than meets the eye.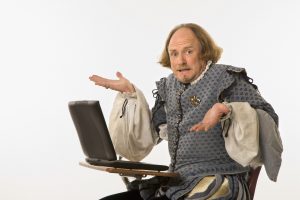 When I am recording a music track, I can't just flip on GarageBand and expect to have a professional recording of sublime harp music that I can release proudly for play on Pandora and sell on Amazon. Through years of experience, I've learned that the best recordings involve a professional recording studio and a team consisting of sound pros—a recording and mastering engineer and a producer—and post-production pros—a physical and digital distributor, and a package/cover designer.
I have no such experience with livestreaming, and I've got to climb this steep learning curve FAST. I need your input. The state that the world is in today has all but killed any possibility of live performances (except for proposals, elopements, and small parties of under seven attendees where I can play six feet away for proper safe distancing). Alas, most performances are no longer in-person and are beamed to you exclusively on the Internet.
My heart goes out to all those who scheduled big dream weddings, awards presentations, concerts, expos, receptions, and special events during March, April, and May. I know you feel crushed that the coronavirus ruined your best-laid plans. But please don't throw in the towel and cancel your event. Don't give up!!! Please postpone your wedding or special event to another date or wait to make a final decision, if at all possible. When you cancel, all of your event service providers, including me, do not necessarily have the funds to return your deposits, because in these COVID-19 times, we have no work coming in.
When I started this blog, I promised to never post any Debbie Downer negativity here. And true to my word, I am not. I am very grateful that some of my clients are postponing, rather than canceling their springtime weddings and events. I am so very fortunate that three of my sweet patrons came forward, of their own volition, to pay me to perform private, live, online performances. Thank you, Charles, Joseph, and Evon, for your kind generosity. And you can have your own private concert, too–Just contact me!
But where do I start? The plethora of online platforms are a confusing maze to sort out, and I could easily go overboard purchasing all the hardware and software recommended to make a video concert experience look professional. Sure, I could get impatient and post live concerts that disappoint, with poor sound, dropped connections, questionable privacy, and grainy and bouncing videos. You wouldn't want to pay for this kind of experience, and I'd be embarrassed to ask you to do so.
I'm out to prove that "all the world's a stage," and deliver a fantastic interactive show to you, wherever you may be. My goal is to personally deliver out-of-the-box experiences that you'll be talking about for days, weeks, and months after you attend.
Imagine harp music and more delivered to wherever you roam with your computer and smartphone. Here are some of my ambitious ideas:

How about Insomniac Harp Hour, a concert performed at odd hours of the night containing calming visualization cues with the live music?
Or would you tune in for Sunday Harp Music in the Bakeshop, where I provide the musical accompaniment to my husband, the man who was born to bake?
Or how about a Wedding Wednesday Pow-Wow, chocked full of wedding advice and more, along with a live harp performance of selections to fit your music theme?
Some of you know I am a

martial artist

—Maybe I can wrap a music theme around Kata Talk?
Or maybe you'd just like to join a Tea Time With Anne interactive chat experience, where you can settle in with your cup of tea or coffee and shoot the breeze with me—Talk about music inspirations, how to get creative, and whatever positive goodness you have on your mind.
Please comment below and answer these questions:
Do you have ideas for me? What kinds of concerts and interactive chats would you pay to join me?
What combination of special incentives would make you jump to attend? Recipes? Sheet music? Wedding music ideas and and wedding advice articles? T-shirts imprinted with my gorgeous album artwork?
Which platforms do you like for viewing live concerts? Did you need to download an app to get started?
And web-savvy musicians, here are my questions for you: Have you figured out a model for monetizing your streams? Do you have your gear and software dialed in to look and sound professional? What kinds of mikes, apps, and other gizmos do you recommend? Have you found shortcuts to make this massive task of filming, marketing, and monetizing your livestreams a breeze?
Here's where I am in this process:
Stay tuned for my upcoming launch of my 

Patreon

page! It will be the home of all the info about my upcoming livestreams. I'll include the link here shortly. Join my Patreon page, and you'll get a 100% discount off of my private concerts.
I welcome your generous donations through PayPal.me and Venmo app in exchange for attending these live concerts and cool bonus swag. Or contact me and I'll give you my mailing address if you prefer to send a good ol' fashioned check.
I'd love to play a private concert for you and your friends. Get in touch, and we'll make it happen.
My first livestreaming harp concerts are right around the corner, and I need your help. Share your ideas with me now in the comment section below. (Please no sales pitches or links to unsavory corners of the 'net.)
Post your cool ideas, and I'll send you a harp music album download of your choice AND a free ticket to an upcoming virtual concert. Because I need your suggestions ASAP, I'll close down this comment section in one week's time.
All the world's a stage. Are you ready to sit back and be entertained by Grammy® Award winning harp music? (Yep, that's me.) I'm ready to bring that performance to you. Add your comment today and be the first to see my online concerts soon!